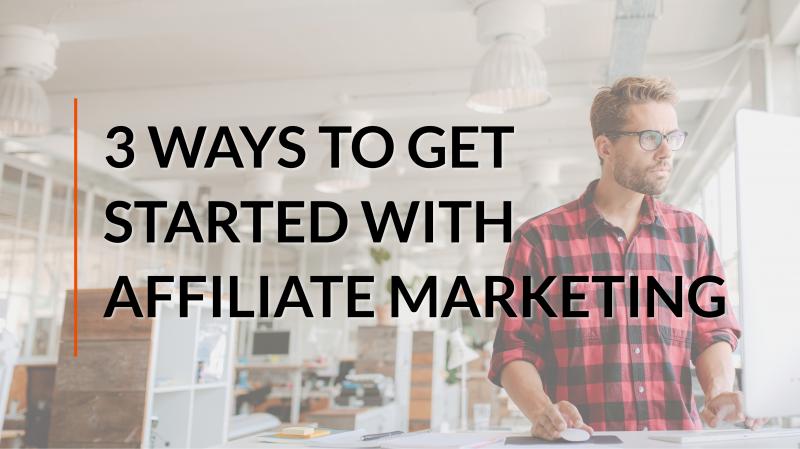 Affiliate marketing is a hot topic right now, and more businesses are looking into how they can leverage the power of affiliates to increase sales.
What works best for your business depends on the type of products or services you offer, if you sell more online or in a store, and other factors. I want to cover the three main ways you can get started using affiliates so you can determine what might be the best for your business.
1. Build your own affiliate program
You've probably heard of the most successful companies using affiliate marketing for their business. Probably the most successful is Amazon Associates.
If you have great products with a simple sales funnel, affiliate marketing can take your business to a whole new level of success.
How do you get started with your own affiliate marketing program?
Pick the right software.
Software like TitanAffiliate is specifically designed to make managing an affiliate marketing business simple and effective.
TitanAffiliate does everything from manage product sales and customer service to provide each affiliate with their own personal replicated website and sale links. You can easily track and manage affiliates and commissions to your affiliates through the admin dashboard.
The right software simplifies the running an affiliate business, and can make the difference between success and failure.
We have a lot of resources for businesses looking into starting an affiliate business, or that want to improve their affiliate experience. You can talk to us now by
requesting a free consultation
with our affiliate marketing professionals.
2. Use a Referral Program
Not all businesses are structured properly to take advantage of an affiliate program. If you have a more complex sales funnel, sell services or high-priced items, a Referral Program might be a better choice for your business.
Companies like Uber, Dropbox, and many more have very successful referral programs that motivate customers to refer others to their business.
We've worked with many companies to develop software to manage their referrals program, from invite systems to loyalty reward programs.
Referred customers are more loyal and create huge value for your business. By giving your customers incentives to refer their friends and contacts to your business, you can really boost sales.
3. Use an Affiliate Network
This option can be used in addition to the either of the first two options.
An affiliate network is the intermediary between affiliates (sometimes called publishers) and businesses (also called merchants).
Some well-known Affiliate Networks include Clickbank, ShareASale, Amazon, and CJ Associates.
Affiliates sign up, choose the products they want to promote, and post the links or banners on their websites, blogs, or social media to drive traffic to that product. As a business, you can list your products through these networks and the network takes a percentage of the sale. For example, Amazon charges a listing fee and also takes 6% – 25% of the sale. (For books, they take 30 – 70%).
Wondering if your business can benefit from affiliates or a referral program? We've worked with many new and established affiliate businesses over the years, and we're looking forward to talking with you!